Bring home a piece of everyday bike culture.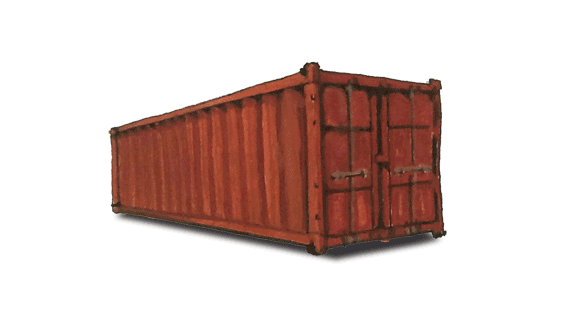 Bring plain old Dutch bicycles to Canada.
Fall in love with yours.
Spread everyday bike culture.
2019 Important updates: 
As soon as all bikes are fixed, an email will go out inviting everyone to the giant launch party. 
Current status: We are repairing bikes as fast as humanly possible. 
Early July: As part of a work trade with Natural Cycle, (and the project mandate of sharing the mantra of every day biking with as many people as possible) a few dozen  of the first bicycles to be repaired will be available for rent at Winnipeg Folk Fest (don't worry, your "baby" has already spent decades on the streets of Utrecht . . . another ride with a stranger won't hurt)
Late-June: Winnipeg Trails staff return from Europe and begin repairing.
Mid-June: Container of un-repaired bicycle arrives on a train in Winnipeg, clears customs and is delivered by truck a few days later!!! Unloaded in "secret" warehouse. A parts order is placed. 
Late-June – Lock out at the Port of Vancouver causes delay but settles quickly. 
Mid-May – Due to a backlog in Montreal, the ship is routed through the Panama Canal and the Port of Vancouver (?!)
May – Shipping container departs Utrecht for Rotterdam harbour.
Mid-April +100 people have put down a deposit and signed up. 
April – We're doing it again! This time its happening MUCH faster! Ordering opened. Winnipeg Trails staff teaching in Europe (Dan and Jenny) volunteer to make it happen. Shipping container packed and closed. Paperwork complete. Now we wait.  
Read about the project and signup to get a wonderful bike this summer. 
Read about the entire history of the project including all updates and the original plan.
Follow the progress on social media
Thankyous from round 1 (2016/2017). Made possible thanks to Winnipeg Trails (Canada) and the Give a Bike Foundation (Rotterdam). Huge thank you to Danny, Mikael, Mendert, and Torrin without whose help this would not have been possible. Also thanks to Erwin, Michel and Lenard, the friendly community at Keilewerf, and to Fritz, and Herbert, and Jan for coming out from Alberta to help and the team at the Forks especially Dave and Kristen and the folks at the WRENCH. We are very grateful to Bob and the folks at Leon A. Brown for amazing donated storage and work space to deal with the aftermath. Lastly, thank you the people of the Netherlands for their warmth, hospitality and love of cycling. And thanks to everyone in Winnipeg who bought a bike, signed up, ran out of time, hung in there, spread the word made it possible, etc…