Bring home a piece of everyday bike culture.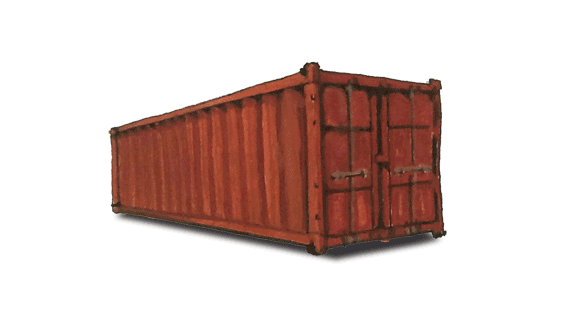 Bring plain old Dutch bicycles to Canada.
Fall in love with yours.
Spread everyday bike culture.
The goal of the Plain Bicycle project is cities full of people full of joy. Our specific area of focus is a type of bicycle used by the majority of 4M Dutch people who cycle on any given day. We demonstrate that the same appetite for cycling exists here. We demonstrate that people can ride regular bikes in regular clothes on streets redesigned to make cycling safer. We help grow the market for this type of bicycle in Winnipeg and in North America. We hope to dismantle barriers and spread this secret to a sustainable transportation culture everywhere
What makes the project unique is the shipping containers filled with well-used and well-loved bicycles sent from the Netherlands to Winnipeg, that have been repaired and distributed to new owners. We have now done two shipments, bringing a total of 684 used bicycles over, most of which are now on the road somewhere.
If you are in Winnipeg, you too can be part of the project. Keep reading.
2020 Shipment #3 status: Arrived in May, bikes are still available.
Want a bike?
We are back at it again for round 3! Buy a bike now and we will let you know once your bicycle is ready. The wait time these days are around 3-4 weeks. To join our mailing list for occasional updates on what Plain Bicycle is up to, please sign up to our mailing list 

Buy a Plain Bicycle Now!


See our online Dutch Shop!

Other ways to try one out or get involved…
Interested in renting Dutch bikes for a business, a wedding, a conference or other special event?
Wonderful. We'd love to work with you. Read More
Interested in a new bike? Talk to your local bike shop or… we may be able to help you. It depends. We brought in a few new bicycles from our parts supplier on special request and may have one or two left. Super limited supply. Send us an email and let us know what you're after. We may be able to help. 
Interested in a small fleet of new Dutch bikes for a business? (think ducking out to that meeting in a hurry or making it to that sweet coffee shop that's just a little too far away)
Interested in starting a business/legacy project? Winnipeg needs 600000+ of these to come close to Amsterdam. We can't keep shipping omafiets bikes here, indefinitely. Maybe we need to think about making stuff here. Maybe you are one of those "angel investors" or a reclusive uncle with $2M under your mattress and you are trying to decide between investing in a gold mine or something better… If so, well, let's chat. There could be rewarding jobs to be created and local opportunities to pounce on. We aren't actively pursuing it right now, but we are interested in sparking the development of Dutch-style manufacturing locally in whatever way we can. You too? Let's chat.
Still have burning questions? Go to our Frequently asked Questions page to see if that helps.
Follow the progress on social media
And…guess what?! One of our customers was so excited about her Plain Bicycle, she made a podcast about the project! Thanks Erin Riediger! Check it out here.
Thankyous from round 1 (2016/17). Made possible thanks to Winnipeg Trails (Canada) and the Give a Bike Foundation (Rotterdam). Huge thank you to Danny, Mikael, Mendert, and Torrin without whose help this would not have been possible. Also thanks to Erwin, Michel and Lenard, the friendly community at Keilewerf, and to Fritz, and Herbert, and Jan for coming out from Alberta to help and the team at the Forks especially Dave and Kristen, and the folks at the WRENCH. We are very grateful to Bob and the folks at Leon A. Brown for amazing donated storage and work space to deal with the aftermath. We also want to thank those that helped in Winnipeg including Jon, Chuck, Dirk, Eman, Kim, Ryan, Michelle, Will, Claire, Delf, Natural Cycle, Forks security guards (apologies if we are missing anyone). Lastly, thank you the people of the Netherlands for their warmth, hospitality and love of cycling. And thanks to everyone in Winnipeg who bought a bike, signed up, ran out of time, hung in there, spread the word made it possible, etc…
Additional thankyous from round 2 (2017/2018). The list of thankyous continues and we'd like to add Martin, Norm, Dave, Nate, Crystal, Hayden, Rebecca, Graham,